Grow a Beautiful Basketful of

Heirloom Tomatoes In Your Garden
In this photograph I took during a fall harvest years ago, you will see some of my favorite varieties including Aunt Ruby's German Green, Brown Derby, Yellow Brandywine, Paul Robeson, Dagma's Perfection, Carmello, Japanese Black Trifele, Black Cherry, Green Zebra, Black Plum, Sun Gold, Azoychka, Green Giant, Costoluto Genovese, Marianna's Peace, Brandywine OTV, Kellogg's Breakfast, Green Grape, Sunset's Red Horizon and Momotaro.

These delightful tomatoes are as easy to grow as the common hybrids and need no special care other than fluffy, deeply amended, healthy soil, lots of sunshine, moderate watering, clean garden practices and sturdy support. Most of these plants will get really big, up to 7 feet tall, 3 feet wide.

The dwarf varieties are small, shrubby, 2 to 3 feet tall, vigorous plants with lots of big beautiful tomatoes.

There are more than 3,000 varieties of heirloom or heritage tomatoes in active cultivation worldwide and more than 15,000 known varieties.

We have narrowed it down for you in The Big List, below.

Hello Tomato People!

We have had a fabulous 2020 season and now we slip quietly into our brief summer season and then into our off-season....

Summer Season

June 21st to July 21st,

(No fall crop this year)

Phone hours:

Tuesday, Wednesday, Thursday & Friday 9:00 to 3:00 - Pacific Time.

THE SUMMER LIST

26 varieties for shipping and pick-up.

Available as of:

July 17th
| | |
| --- | --- |
| Amy's Sugar Gem -- 5 in stock | Dragon's Eye -- 4 |
| Anna Russian -- 2 | Fireworks -- 5 |
| Black Beauty -- 4 | Florida 91 -- 6 |
| Black Cherry -- 5 | Gardener's Delight -- 4 |
| Blondkopfchen -- 6 | Green Giant -- 3 |
| Bloody Butcher -- 4 | Jaune Flamme -- 4 |
| Brad's Atomic Grape -- 0 | Jutland -- 1 |
| Brandywine OTV -- 4 | Marianna's Peace -- 5 |
| Carbon -- 3 | Momotaro -- 5 |
| Carmello -- 0 | Northern Lights -- 2 |
| Cherokee Purple -- 5 | Paul Robeson -- 4 |
| Dagma's Perfection -- 5 | Rapunzel -- 3 |
| Dirty Girl -- 4 | Sun Gold -- 6 |
| | |
Off Season:
CLOSED: From July 22nd until October.
The New Big List for 2021 will be posted in October.
Calls or emails will not reach us from July 22nd until we reopen in October.
Please check the website in October for more information
Laurel, 310 534 8611
Plant Sales Here at Our Nursery
On-site plant sales are over for the season but we still have plants for you to pick up here until mid July or when they sell out.
You may place a will-call order by phone for pick-up on Thursdays or Fridays from 11:00 to 3:00. Phone hours are: Wed, Thurs, Fri -- 9:00 to 3:00
Please call first for the list of available varieties.
We will email you the list of what we have. You choose your plants from the list and call with your choices.
Your plants will boxed and ready for you here to 'grab and go'.
IMPORTANT BULLETIN: Due to delays caused by the pandemic in all transportation systems, Priority Mail has been taking up to 12 days in transit instead of 2 to 3 days from here in Los Angeles to all areas except CA, NV, AZ, NM, UT, OR & WA.
Our beautiful plants were arriving dead in the Midwest, Central and Eastern States for almost a week before the calls started coming in and we realized what was happening.
Boy, was I getting screamed at, mostly by new customers who had never seen how gorgeous our plants normally look after only 2-3 days in transit.
("What's wrong with you!? You sent me dead plants!")
Therefore, as of mid May we have been shipping EXPRESS MAIL only to those areas and and will continue to ship to them exclusively EXPRESS MAIL until Priority Mail shipping returns to its normal pace.
EXPRESS MAIL shipping is about twice as much as Priority Mail, but the plants arrive in 2 days, alive and gorgeous, instead of 12 days, dead and heartbreaking.
Keep scrolling to see all of our plant photos and descriptions in The Big List
It's way, way down this page....
"Say, where do you grow all these plants, Laurel?" Here's a shot from inside one of our greenhouses in Los Angeles as it's filling up with plants. They are among the first 10,000 of 50,000 babies we grow each season. Here they are in winter, growing and glowing, getting big enough to travel to their new homes...soon they will be out of the greenhouses and into full sun where we harden them off before shipping them to you.
All of our plants are 100% organically grown and shipped to you in individual 4" pots, grown in top-quality Fox Farm 'Lucky Dog' organic starting mix, healthy, lush and full-sized, from about 8" to 18" tall, hardened off and ready to plant out. They are shipped when they have strong stems and well-developed root systems.

A detailed 4 page step by step planting and growing guide is included.

All seeds pass individually through my fingers for counting and quality control and are then started by The Tomato Elves from fresh organically grown seeds. I harvest many of my seeds from my own garden plants.

Each plant comes to you individually packaged and carefully protected in a sturdy container, with a permanent name label for your garden. Our unique No-Shift custom packaging technique, which I designed 25 years ago, protects your plants from shifting or movement in transit, assuring safe arrival from here in Los Angeles to your door.

Your heirloom tomato plants will have several different types of foliage; some very wispy, fern-like, and delicate like Anna Russian, Anna Banana, Sunset's Red Horizon and San Marzano Redorta, some thick and hearty like Foxy Lady, Stupice and Marianna's Peace and everywhere in between, in varying shades of green. Black Beauty and Brad's Atomic Grape have deep blue stems and touches of indigo in its foliage.

Some plants reach 6 to 8 feet, with vines up to 15 feet or more. They grow slightly smaller when grown in containers.

Some varieties remain small, shrubby and compact like Tasmanian Chocolate, Lime Green Salad and Firebird Sweet which are Dwarf varieties. They reach only 18 inches to 3 or 4 feet tall.

Come see us soon on Facebook for the latest news, plant care,

plant sale updates.

Anthony's Passionate Heart

New for 2020!

We have added 12 delightful varieties for your 2020 garden:

Anthony's Passionate Heart, Carbon, Brad's Atomic Grape, and more! Black From Tula and Julia Child are back by popular demand along with the spectacular Oaxacan Jewel.

Scroll down to see our 2020 tomatoes in The Big List! Go see!

Brad's Atomic Grape
Part of our summer harvest!

Life is good. Eat more tomatoes!

In Lycopersicon Veritas,~ Laurel

We send you big, lush, hearty plants, 8" to 20" tall, in 4" pots, 100% organically grown outdoors in full sun here in Los Angeles.

Our plants do not need hardening off or adjusting to your climate.

Occasionally we will send a smaller plant if the root system is well-developed. The husky dwarf plants are usually shipped at about 5".

IMPORTANT: Your plants must go into full sun as soon as you get them.

They cannot be kept indoors for more than a day or 2, so it's vital that we ship when it's your planting time.

See all the photos in the Big List below!

16" tall plants, ready to ship!

The new Big List of all our varieties for 2020 is way down this page.

Go see it! It's awesome.

Shipping Periods For 2020

Period B, February 10th - March 2nd

All varieties are available for these shipping periods:

Period C - March 3rd - March 17th -- CLOSED

Period D - March 16th - March 31st -- CLOSED

Period E - March 31st - April 14th -- CLOSED

Period F - April 13th - April 28th -- CLOSED

Period G - April 27th - May 12th -- CLOSED

Period H - May 11th - May 26th -- CLOSED

Period I - May 25th - June 9th -- CLOSED

Period J - June 9th - June 19th -- Open

Period K - The Summer List - June 17 until July 21st or until they sell out -- Open

Here Is Our Summer List!

Descriptions and photographs of these 26 varieties are in The Big List, below.

To Order By Telephone: 310 534 8611

Monday - Saturday, 9:00 to 5:00 Pacific Time

(We are in Los Angeles County next to Torrance.)

Shipping Costs: Payment Information & Shipping Costs

1. Take a look at The Big List of tomato plants below -- or the categorized links. Make a list of the plants you need.

Minimum order is four plants.

Orders of 64 or more plants qualify for a volume discount.

2. Go to the Growing Tips & Garden Products link: Growing Tips and Garden Products to choose your fertilizers and garden products.

3. Choose your shipping window from the list above.

NOTE: We ship nationwide via Post Office Priority Mail and Golden State Overnight to the Western States: California, Nevada, Arizona, Oregon, Washington, Utah & Idaho.

If you cannot receive post office packages on Saturdays please let us know and we will be sure your plants do not arrive on a Saturday!

We do not ship UPS.

Phone order : payment is made via credit card, debit card, Paypal or E-check when you place your order by phone.

About Phone Orders During April & May: If you do not get through right away due to extremely high call volume, please try again, messages are backed up about 15 days during April & May so please call until you reach us.

Black Krim

To order by Email or FAX

Email tomatoplants@pacbell.net

FAX # 310 494 0518 Our FAX line is secure for credit card numbers.

Before you order, read our 'Payment and Shipping Costs' page for shipping and packaging info and our guarantee: Payment Information & Shipping Costs

Make a simple alphabetical list - not a spreadsheet - of your plants, along with fertilizers, SmartPots, etc. from our Growing Tips and Garden Products page: Growing Tips and Garden Products

Choose your shipping period from the list above and email or FAX with:

1. Your name

2. Your billing and shipping address

3. Your 'anytime' telephone number

4. Your best email address

5. Your preferred shipping period

6. The payment type you will be using: VISA, MasterCard, Discover, American Express, PayPal (we send you a handy Paypal invoice), E-Check, Cash (if picking up).

7. Your plant list in alphabetical order and a list of the garden products you need.

8. Required: We need a list of several alternate plants you'd like in case one of your choices is too small to ship. This happens because seeds and plants do not always grow on schedule.

Or:

Please have Laurel choose an appropriate, similar, delicious alternate for me if a plant is too small to ship on shipping day.

Important: If you do not want Laurel to choose alternates for you please select one option:

1. Please substitute from my list of alternates.

2. Please send a second plant of one on my list.

(We can't accept orders without a few alternate choices.)

After we receive your emailed order we will send an invoice within a day or so. You then call or FAX payment information to reserve your plants.

When you get your invoice, call with credit card or PayPal information right away to reserve your plants. We do not accept mailed paper checks but e-checks are fine. With e-checks you read your check info to me over the phone.

Very Important: After payment is made, you will get a copy of your receipt by email. Please check your receipt carefully to be sure the information is accurate!

If there is a mistake in your shipping address and you have not corrected it, we may have a wrong shipping address, your plants could get lost and you will have to re-order.

If you do not get a receipt by email within 5 days of talking to Laurel and paying for your order, please call or send urgent email to be sure we have your correct email address.

Calling in your order is faster. 310 534 8611

Telephone hours are Pacific Time:

Monday - Friday, 9:00 to 5:00

Saturday, 9:00 to 5:00

Brown Derby, Kellogg's Breakfast & 1884

Need Tomato Seeds instead of plants?

Here is the very best place for heirloom seeds: Go To Tomatofest.com

When Will My Plants Ship?

Shipping begins with few varieties in mid February and continues with all of our plants throughout the spring and summer or until we sell out. (We sometimes have a list of about 10 to 12 varieties for fall and winter, too, but not every year.)

Your shipping time is scheduled during a 2 week period to suit your desired planting time in spring or summer.

This means your plants will ship during that period, not that they will arrive during that period. They may ship on the very last day of that period.

EXAMPLE: You choose Period E, April 14th to April 28th,your plants will ship sometime between April 14th to April 28th.

Your plants will be shipped during the period you select -- as long as that period is not fully booked and the plants are big enough.

If your plants are not big enough we delay shipping for more growth and safe arrival.

We reserve the option to hold up a shipment if temperatures en route from our nursery to you are extremely cold. We want your plants to arrive alive. If you still want them shipped during cold springtime temperatures to cold areas, night temps below 39º, you assume the entire risk of severe cold damage in transit thus we will not be responsible for cold-damaged plants.

We do offer the option of our Double-Box or Triple-Box Systems which will insulate your plants. This increases shipping cost.

Expedited Shipping Services

Please check with Laurel. For May, expedited shipping may be fully booked.

For exact day or exact week shipping, fees range from $25.00 and up depending on the number of plants in your order. This ios in addition to shipping costs.

We will stop the line and get your order out right away. This means overtime for the crew, thus the fee.

We take a limited number of expedited orders.

Expedited shipping fees to have your plants shipped during an exact week are:

In addition to regular shipping:

$30.00 per order of 1 to 5 plants

$35.00 for 6 to 10 plants

$50.00 for 11 to 20 plants.

$60.00 for 21 to 30 plants.

More than 30 plants is $2.25 per plant.

To get a shipping slot in a CLOSED shipping period: $50.00 plus $3.00 per plant.

SUPER EXPEDITED SHIPPING: Exact day shipping for any number of plants is $60.00 plus $2.00 per plant.

Questions? Just call me; I'm glued to my desk: Laurel, 310 534 8611

Heirloom Caprese Salad. Yum!

When To Plant

Your plants should go into the garden during the best time for your USDA planting zone, when nighttime and soil temperatures remain steadily and reliably above 50º.

If you want to plant earlier when it's in the 30's or low 40's at night and are using hot caps or covers of some kind, that's great. But please be aware, your plants are likely to encounter very cold weather, below 40º, on their way from Los Angeles to your town, and may arrive dead.
Tomatoes are a Hot Weather Crop. Don't Plant in Cold Soil!

If you choose earlier shipment, you risk the chance of cold soil and cold air triggering dormancy, undermining the health of your plants and setting back their growth progress, reducing and delaying your harvest. This can cause stunted growth, disease-prone plants, uneven ripening and low production during the season.

If you opt to plant in cold soil, we cannot be responsible for poor growth.

Two to three weeks after your last frost date is usually the best time to plant. Wait for the warm weather when soil temperatures and night temperatures are reliably above at least 50º. Tomatoes are warm weather crops and will grow much faster and healthier in warm soil.
How Many Plants? Smart Spacing

Most of these heirlooms get really big, from 6 to 8 feet tall and taller, 3 to 4 feet wide, and need to be spaced at least 32 - 36 inches apart in rows at least 4 to 5 feet apart. Sure, they are small when you plant them; don't let that fool you. King Kong and Clifford the Big Red Dog were small when they were born, too.
Photo 1. Dan Barnes with his plants growing in big cages....can you spot Dan?
Photo 2. Dan Miller's big plants with lovely wife and hungry dog.
Photo 3. Dan Hornbaker and his 8 ft. Aunt Ruby's German Green plant.
What is it about guys name Dan?
For example, a garden bed 6' by 18' will accommodate no more than 10 -12 plants -- 2 rows of 5 or 6 plants -- depending on plant size at maturity, while providing plenty of root space, airflow, and room for lots of foliage and fruit.

Our dwarf varieties remain quite small and compact, from 20" to 4 ft. tall and can be spaced 18 to 20" apart on center.

See the

Growing Tips page for more detailed information.

Plant Prices, Minimum Order

Our organically grown tomato plants are priced from $6.25 to $6.95 each; a couple of our very rare plants are priced higher. Plant prices are next to their names on The Big List below. Shipping cost is not included in the plant price.

Minimum order is 4 plants.

Price break begins at 64 plants.

Sun Gold

Substitutions, Very Important Information!

Sometimes we must substitute a similar plant variety if your first choice is not available.

Please list some alternates, if you do not list alternate choices, Laurel will personally choose a very similar and delicious variety which will do well in your climate.

If you do not choose a few alternates we cannot take the order.

Hey...Where's the Shopping Cart? Can I Order Online?

No, we do not have an online shopping cart due to variable plant sizes, from 9" to 20" tall so shipping weight will vary.

A plant can weigh from 12 oz. to 2 lbs. This means variable shipping weights and package dimensions which need to be calculated individually.

Payment Information & Shipping Costs Folks, please read this page before ordering! Be sure you know our prices, shipping method, packaging costs and our guarantee before you order so you will not be surprised/shocked/stunned at 2 to 3 day shipping costs for large, live plants from Los Angeles. We don't want you fainting.

(Shipping and packaging costs are not included in the plant price.)

Your Privacy, Guaranteed

Your personal information, email, phone number, etc. is secure and never shared with anyone, ever.
When To Order

Ordering begins September 23rd. You choose your shipping period for the following spring.

April and May shipping gets booked up early, so order early to reserve your shipping time. Your delivery will be scheduled during a 2 week period for your desired spring or summer planting time.

For instance, if you choose April 13th to April 27th as your shipping period your plants will ship sometime between April 13th to April 27th. If they are too small to ship it may be a few more days.

Will-Call Orders - Picking Up Your Plants - by appointment only.

Do you live or work in Southern California? We do not have a retail store but you can pickup your plants here at our nursery throughout spring, summer and fall.

You must call and speak to Laurel least 2 to 3 days ahead to inquire about availability and schedule your pick up. Will-call is by appointment only:

Fridays and Saturdays from 11 a.m. to 6 p.m. Sundays 11:00 to 2:00.

1725 257th St. Lomita CA 90717

310 534 8611

(No walk-ins, please, we do not have a retail store.)

Laurel is allergic to manufactured perfumes; please avoid perfuming before you set out unless you're ready for much choking, gagging, a hideous sneezing fit and the Hairy Eyeball.

We are in Lomita in the South Bay/Torrance area of Los Angeles County near Western and Pacific Coast Highway, 30 minutes south of LAX, 5 miles from the Pacific Ocean and 3 minutes west of the 110/Harbor freeway.
You will see symbols in The Big List, below

Here's what they mean:

(H) Hybrid. We offer 6 hybrid varieties. The ones I chose were developed with great flavor as the main criterion. These are delicious varieties which we have grown and taste-tested to ensure superior flavor.

(D) Determinate. These plants are usually, but not always, small and great for container growing or for your small garden. They reach a certain predetermined height and then stop growing. Most of the fruit is borne over a 4 to 6 week period and the plant expires. :(

Our Sunshine Symbol this variety grows beautifully in all climates, and my customers tell me it can do well in sustained high heat -- but not hotter than 97º. Pollen normally becomes sterile above 97º.

Customers report this variety can be extra heat tolerant and can produce well up to 95º.

A specialty plant, developed to produce consistently in very hot weather, up to 97º- 100º.

Our Penguin Symbol means this variety grows beautifully in all climates, and my customers tell me it does especially well in cooler temperatures and produces late into the cool season.

Twin Penguins: Grows beautifully in most climates and can be extra cold tolerant. However, this does not mean North Dakota-in-winter-tolerant. These tomato plants need night temperatures consistently above 45º F.

Our Mountain Symbol means this plant is a good choice for your high altitude garden -- and grows beautifully everywhere else, too.

(E) Early ripening variety, with 78 days or less to ripe tomatoes.

(VE) Very early varieties, usually less than 68 days from plant-out to ripe fruit.

(EE) Extremely early ripening varieties, ready to pick in only 45-60 days from planting.

A good choice for growing in pots, and a variety which Laurel has already grown successfully in containers. Any heirloom tomato plant will grow well in a large 10 - 30 gallon container with proper growing techniques. The dwarf varieties can be grown in 10 gallon containers.

See detailed container-growing info: Growing Tips

(Ch) A cherry tomato. These little fruits can be red, black, orange, pink, purple, green, yellow, ivory, white or bicolor and in varying shapes: round, pear, grape, ping pong, pea-sized and plum-shaped.

F/C This denotes a tomato that grows well in foggy coastal areas but also does beautifully in full sun. Thanks to Cynthia Sandberg at Love Apple Farm for this list!

(B) A big tomato of at least 1 or 2 pounds.

(BB) A really big tomato. These 'super braggers' can reach 3 to 4 pounds.

(BBB) A ridiculously huge tomato, these delicious, prize winning giants can reach 5 lbs.

(SM) A small plant, great for containers or smaller garden spaces.

(VSM) A very small, dwarf type plant, some produce lots of big tomatoes, some are cherry tomatoes -- for small containers and tiny gardens.

(P-S) Paste or sauce type, especially popular for sauces. These tomatoes are richly flavored, ideal for cooking because flavors increase exponentially during the cooking process, and are also marvelous for fresh eating.

(HG) For your Historical or Heritage Garden. These are storied tomatoes with a fascinating history, including well-known historic varieties, some of them named after persons of high renown, or an historical event. Some are tomatoes with tall tales and legends attached to their names. Many have simply stood the test of time.

Days: IMPORTANT INFO! This means days to maturity/ripe fruit at ideal temperatures of above 50º at night and above 70º daytime. Cooler weather will add about 2 to 3 weeks to ripening time. So, it is the approximate time from planting the seedling to harvesting the ripe fruit. Can vary from climate to climate.

New for 2020 This means we are offering these varieties this year for the first time.

Not a 'new' variety.

A Map To The Website

Here are links to all the site pages.

Growing Tips and Garden Products

Need tomato seeds? Go toTomatofest.com for 600 varieties of heirloom tomato seeds!

Our 2020 Plant Sale Dates Please join us for our Sunday Sales here at the nursery in spring and summer! (Please check back for sale dates)

Payment Information ...and shipping details (Please read before you order.)

The Yellow, Gold & Orange Tomatoes

Smaller Plants for Containers ...and small garden spaces.

Growing Tips and Garden Products

Favorite Tomato Recipes Great Recipes for your heirloom tomatoes; please send us your favorite recipe!

The Best Tomato Sandwich Recipes from our customers; please send us yours!

What Our Customers Say And some photographs of their gardens...

Laurel's Blend Olive Oil Come see!

Plant Support: TomatOH! Holders. They are awesome. Go here: www.tomatohelpers.com
Here is The Big List For 2020!
1884 ($6.75) (B)

(HG) (E) 78 days.

1884 is a superbly flavored old-time tomato which grows on a strong vigorous plant and produces big luscious 1 lb. to 2 lb. deep dark pink fruit with luxurious flavor and sets fruit readily in hot weather. The original plant was discovered in 1884 by James Lyde Williamson growing in a huge pile of debris after the big Ohio River flood of 1884 in the tiny town of Friendly, West Virginia.

This grand fruit has taken top mention year after year in tomato tastings all over the country. Easy to grow and very productive.

Aftershock ($6.95) 70 days.

Aftershock is a new 'dwarf' variety introduced this year. Look at this beauty!

Striking, striped tomatoes on a shrubby 3 to 4 ft. plant. A stunning red bulls-eye in the center of ripe fruits the flavor is a mind blower. Beyond delicious! Sweet with perfect tang found in some of the green when ripe tomatoes like Green Giant.

Loves the heat. Great for containers or in the ground.

This stunning photograph is the property of Heritage Tomato Seeds/Bunny Hop Seeds. Go see their seeds, a fabulous selection!

Amazon Chocolate, see Chocolate Amazon

African Queen ($6.75) 75 days.

Here it is, everything you hope for in a big, meaty, beefsteak heirloom.

Delicious 1 to 2 lb. deep-jade pink fruits with red flesh have all the glorious flavor and juiciness you expect from the old time varieties. A Laurel's Favorite and a real treasure. Meaty, with elaborate, lingering flavors, African Queen is perfect for fresh eating, makes a fabulous sauce and unforgettable sandwiches.

This renown old family heirloom has been grown for many generations on the steep hillsides of western North Carolina by the Jack Maderis family and is said to have come with slaves from The Caribbean just like Goose Creek tomato. Photo property of Adrienne Park-Tucker.

New to our list for 2020!

A Laurel's Favorite!

Amish Rose

($6.95) 80 days.

Rose. A simple name, yes? This lovely old time Amish tomato that has been one of my favorites for more than 20 years. With rich, Brandywine-like flavor, strong growth reliability and classic old time nuance, it is a magical inhabitant for your garden.

This is a classic, fabulously flavored tomato that I want you to grow so you will know what I know.

I have been getting requests for Rose for years after it was featured in a PBS radio show years ago. The host spoke of how her late Mom, named Rose, had always grown this tomato in Pennsylvania and that she'd saved her Mom's seeds for 40 years.

She lost the seed packet during a move and was devastated. I called the station to leave a message that I knew of this tomato and could help -- that I had seeds.

We had a very emotional conversation when we realized her Mom and I both loved of this extraordinary tomato and that I had seeds for her.

It brought to mind my Mama, Marge Garza -- who brought me my first heirloom tomato, Anna Russian, more than 30 years ago.

So here is Amish Rose for you.

Amy's Sugar Gem ($6.75)

(VE)

65 days. Available for Summer Shipping!

This huge, sprawling plant produces heavy clusters of golf ball sized, incredibly delicious, deep red ambrosial fruit with tiny golden jewel-like sparkles within the red skin. Very sweet! It was one of my absolute favorite tomatoes at TomatoFest in September--just knocked me out. Candy-on-the-vine, not to be missed. Developed by Jeff McCormack, it is a cross of Red Cherry and Tappy's Finest. Named for Amy Boor Hereford whose Grandma Tappy introduced Jeff to heirloom tomatoes more than 20 years ago.

Ananas Noir (aka Black Pineapple) ($6.95) 85 days.

A hugely popular tomato, Ananas Noir, French for Black Pineapple, is a stunning fruit -- incredibly beautiful. But what about flavor? 10 ounce. What good is all that flashy gorgeousness if the flavor is dull? Well, it's not! IT'S FABULOUS!

Fragrant and sweet, juicy, ambrosial with lingering notes of tropical fruit and sunshine, luscious, unending flavor that lingers on the palate. One of my all-time favorites, I want you guys to try this one. It will blow your mind.

August 24, 2016. Anna Banana, one day's harvest in my garden, from a plant grown in a 25 gallon Smart Pot, 10.5 lbs in the basket.

Anna Banana Russian ($6.75)

(E)

65 days.

I've been waiting a long time for a tomato like Anna Banana. For me this is tomato heaven; a

yellow bull's-heart shaped fruit growing on a beautiful wispy plant which produces like crazy.

I've told anyone who'll listen that Anna Russian was the first heirloom tomato I ever tasted -- and ultimately the reason I'm in this business.

To be able to offer this spectacular, accidental yellow version with its dazzling deep yellow skin and dense sweet flesh is beyond thrilling for me. Balanced flavor, sweet with just a little tang in the background and growing on wispy vines just like the original red Anna Russian.

Reaching 8 to 12 ounces and producing abundantly in all climates, this lady is a radiant winner. Some fruits are heart shaped, some beefsteak, right there on the same plant. This trait is part of the charm of the heirlooms. Inside you'll find a stunning little pattern of scarlet streaking.

NOTE: I think Anna Banana is the wispiest tomato plant in existence. On the young plants, possibly the most delicate looking foliage of any tomato on Earth -- but as she gets bigger her foliage gets heartier and the tomatoes grow like crazy. Keep that in mind. Hang in there.

This variety was grown out and stabilized by Michael Walker of Ellensburg Washington. Yay, Michael!

Anna Russian ($6.75) (VE)

(HG)

65 days. Available for Summer Shipping!

This was the very first heirloom tomato I ever tasted and one of the finest of the oxheart tomatoes. The plant has very delicate, wistful foliage as do many of the Russian varieties. Don't let that fool you! Anna is easy to grow and bears heavily during hot and cool weather.

Years ago my mom brought me some perfect heart-shaped Anna Russians from her garden. She had gotten the seeds from a friend. I tasted; I swooned. From 8 to 12 ounces, the fruits she brought had grown in beautiful clusters of 2 or 3--I wouldn't be without it.

Still in my top 5 favorites after all these years, Anna Russian is always among the first few plants I set out in my home garden every spring in a little Tomato Love ceremony. Its perfect heart shape in colors ranging from pink to red make it very special indeed.

Anna Russian seeds came to Craig Lehoullier from Brenda Hillenius of Oregon, who got the seeds from her grandfather, Kenneth Wilcox. Years earlier he had been given the original seeds from a Russian immigrant friend--a genuine example of the intriguing history these grand old tomatoes carry with them.

IMPORTANT NOTE ABOUT ANNA RUSSIAN: Be sure to note that Anna Russian (and Anna Banana) have droopy, wispy, delicate foliage as do so many of the heart-shaped tomatoes. There is nothing wrong with your plant; it's supposed to look that way. One of my customers was convinced by a well-meaning neighbor to rip out her Anna Russian plants. "There's something wrong with them plants, Hildy, better rip 'em out..." And she did, then called me to tell me the bad news. I gave her the other bad news; her heart broke. "Oh no! I murdered them!"

It was too late for her to replant that season but she ordered Anna Russian the following year and got a beautiful crop!

New for 2020!

Anthony's Passionate Heart ($6.95)

78 days

Big, red heart shaped 1 lb. fruits on a plant that withstands every type of weather. A marvelous tomato with rich, bold, fruity-sweet flavors and a perfect balance of acidity.

This is our premier presentation for 2020 in honor of Tony's legacy: Food will always bring families, neighborhoods, cities and countries together, gathered at the table. Nothing to fight about, everything to love.

In our garden it kept producing through prolonged heat waves in the high 90's when other plants gave up the ghost. Now it continues to grow as cooler weather arrives. No cracking, high production, dreamy texture, disease free. A real winner.

In the words of Gary Ibsen of Tomatofest who developed it, "Anthony Bourdain was an American celebrity chef and author who explored the cuisines, culture, joys and essentials of human existence around the world. He was an icon to me, and many others, who love food and cooking as a most enjoyable way of gathering people together to celebrate our humanity."

Seeds are available here: Go toTomatofest.com

Aunt Ruby's German Green ($6.75)

(B) (E)75-78 days.

You're going to love this beautiful Tennessee tomato. Medium to large, sweet beefsteaks, bursting with a fragrant, complex, spicy-sweetness with a touch of tang.

A gorgeous green-when-ripe color with a delicate pink blush inside, this much sought after variety is a real treat to have in your garden, and is said to be the very best tasting green. Reaching up to one pound, Aunt Ruby's German Green grows in clusters of 2 or 3.

With its intricate, earthy, unforgettable flavor and chartreuse flesh this one will broaden your tomato horizons. Very adaptable, and easy to grow with good disease resistance. From Ruby Arnold of Greeneville, Tennessee who passed away in 1997.

Huge plant, huge tomatoes!

Bear Claw ($6.75) 75 days

(BBB)

The tomatoes in the second photo weighed 2.9 lbs and 3.2 lbs.

A fabulous tomato in every way you can measure. A huge tomato with some of the most outstanding flavors I've ever known. These plants grew so big so fast it felt like a time warp.

The huge plants had stems like tree trunks. Give it extra support! I always plant mine a couple of feet from a palm tree in the front yard. As it grows it leans toward the palm tree and I lash it to the tree trunk. True story.

The first tomatoes of the season are usually about one pound. After that, with proper care, they get bigger and bigger and bigger and grow tons of fabulous deep, rich, crimson fruits with incredible flavor.

If you want to win first place for size but you treasure flavor even more, this is the one for you. Do you want to have the most tomatoes ever grown on a vine? Then this is the plant for you!"

PROPER CARE: Plant in deep rich soil. Feed every 3 weeks

without fail,

using a granular organic fertilizer like our Happy Frog, and don't over-water.

Photograph Dianna Theyssen of Ingalls, Indiana. Used here with her kind permission.

Berkeley Tie Dye ($6.95) 80 days.

This rare and exotic fruit with big, bold, luscious flavors looks just like its name implies with showy streaks and swirls of green red, yellow and orange patterning inside and out. From 8 to 12 ounces, chefs nationwide are ordering these plants for their restaurant gardens -- tomato lovers are clamoring for this fabulous variety.

Berkeley Tie Dye is another fabulous variety from talented tomato breeder Brad Gates of Wild Boar Farms here in California. Brad has forever changed and enlivened the world of heirloom tomatoes.

Photograph of hand holding Berkeley Tie Dye courtesy of David Tucker.

Photograph of cut-open Berkeley Tie Dye is the property of Brad Gates/ www.wildboardfarms.com Go see Brad's incredible varieties!

HUMUNGOUS!
Big Zac ($8.95) 80-85 days. (H) (BBB)
(HG)

The biggest tomato of all! This gigantic and very delicious tomato normally reaches 4 lbs., and can reach 5 to 7 lbs., with luscious meaty fruits growing on a hearty disease-resistant plant. Big Zac is very easy to grow and reliably produces gigantic tomatoes in all climates.

In the photograph are Thomas and Dawson, a couple of Kentucky gardeners enjoining the harvest, Big Zac and Hawaiian Pineapple!

Big Zac was developed by Minnie Zaccaria of New Jersey, a kind and kindred spirit, who has been growing big championship tomatoes for more than 20 years and has won the biggest tomato contest 7 times. Minnie, shown in the photograph with a 5.2 lb. Big Zac fruit, worked tirelessly to create this humungous fruit by crossing the largest heirloom tomato varieties she could find and finally came up with this amazing and yummy whopper of a tomato. Some Big Zac fruits look like 3 or 4 huge tomatoes sort of melted together.

Please order early to reserve your plants; Big Zac is grown in limited quantity and sells out quickly.
The World's Darkest Tomato!
Black Beauty ($6.75) 85 days.
Available for Summer Shipping!

Beautiful to look at, the flavor of Black Beauty is deep, rich and complex. Combined in a tomato salad with red, orange and yellow tomatoes - a real mind-blower!

Be sure and wait for true ripeness! Black beauty takes a while to ripen but is definitely worth the wait.

These photographs are from our home garden and have not been retouched. The fruits and the stems are deep dark indigo-black. Inside, blood red. The first photo is a not quite ripe fruit, the second and third photos show the color change indicating ripeness.

So dark that some tomatoes turn solid blue-black on the skin. Deep red flesh is among the best tasting of all tomatoes. Rich, smooth and savory with earthy tones.

A dark, meaty, very rich-fleshed tomato with extreme anthocyanin effect, the same antioxidant in blueberries and blackberries. The emerging little fruits are deep black from the time they are tiny until big and almost ripe, then you will see some color changes as you can see in the photographs.

Keeps well on the vine and stores very well, and the flavor improves with room-temperature storage.

Baker Creek's Dave Kaiser tasted it at the 2015 National Heirloom Exposition and proclaimed it as the BEST tomato he had ever eaten!
Available for Summer Shipping!
Black Cherry ($6.75)
F/C (Ch) (VE)
65 days.
A perfectly round 1" cherry tomato with classic black tomato flavor, sweet, yet rich, smoky and complex. Fruit picks easily from the stem and is produced in abundance on vigorous, tall plants.
Bred by Vince Sapp, these cherries are irresistibly delicious: look like a black cherry, taste like a sweet cherry-- a unique addition to the color and flavor spectrum of cherry tomatoes for your garden, along with our other cherries, it makes an arresting display for any table.
Just outstanding. These guys got eaten moments after the photograph was taken. :)
Black Ethiopian ($6.75)
80 days.
This spectacular tomato from Ukraine has an exquisite flavor – just knocks me out. Be prepared for extremely heavy production of deep reddish brown-bronze 5 oz. luscious rounded plum shaped tomatoes, sweet, rich and tangy – just ambrosial.
Black Ethiopian's exceptional production and splendid flavor have made it highly prized in the tomato world. A beautiful and rare tomato, a wonderful addition to your black tomato selection. Black Ethiopian is a hearty plant which bears fruit right up to frost. I picked these on November 27th. Then I ate 'em.
Back

for 2020!
Black From Tula ($6.75) 85 days
Back by Popular Demand!
I took a poll last summer asking all my customers which tomatoes they want me to bring back from past seasons.
Black From Tula and Julia Child were top vote getters, along with Oaxacan Jewel -- so all 3 are back for 2020!
One of the bigger black tomatoes at 8 to 12 ounces, it ripens to deep chocolate brown and purple fruit with deep green shoulders. Deliciously outstanding, rich, smoky-fruity flavor.
For a truly wonderful black tomato this one will knock you out. A fabulous Russian heirloom from Tula on The Black Sea.
Available for Summer Shipping!
Black Krim ($6.75) 75 days
(E)
This much sought after variety is unique and unforgettable, originally from Krim (Crimea) on the northern coast of the Black Sea in Ukraine, Black Krim has a superb smoky sweetness with a delicate lingering touch of tang in a 4-6" slightly flattened, mahogany-colored fruit with lovely, deep green shoulders.
Setting fruit at higher temperatures, it is superb and very easy to grow.
This gorgeous photograph of a 10.5 ounce Black Krim is courtesy of Damon Webber. Yay, Damon!
Blondkopfchen ( Blond-copf-ken) ($6.75)

75 days.

Available for Summer Shipping!

One of the finest tasting cherry tomato in existence, the name of this marvelous German heirloom cutie means Little Blond Head or Little Blond Girl. The big leafy plant produces thousands of ½" grape-size sparkling yellow-gold cherry tomatoes in phenomenal clusters of 30 fruits per bunch! Delightfully sweet with a citrusy finish, this is the one to try with children who don't think they like tomatoes.

As Gary Ibsen of Tomatofest.com says, " Just put one in your mouth and try to keep from smiling!"

No cracking, with great disease resistance, this little sweetie grows anywhere and produces right up until frost. Challenging to pronounce, really easy to eat.
SUPER EARLY RIPENING!

Only 52 days.

Bloody Butcher ($6.75) F/C (EE)

52 days.

Available for Summer Shipping!

This marvelous early ripening fruit has an unmatched, spectacular deep red hue--juicy with an intense lingering flavor. The 4 ounce round red 2" to 3" fruits have a rich silky texture and grow in great abundance on potato leafed vines. With its bountiful harvest month after month, the strong depth of flavor in Bloody Butcher has made it a favorite among tomato gourmands worldwide. A favorite for canning.

New for 2020!

Brad's Atomic Grape

($6.75) 75 days

Available for Summer Shipping!

These elongated multi-colored, large grape type tomatoes grow in beautiful, colorful clusters on gorgeous wispy vines. The top selling seed at Wild Boar Farms, I've gotten at least 50 requests for the plants.


Lavender and purple striped at first, then turning to green, red and chocolate brown with deep blue stripes when fully ripe.

Inside, Atomic Grape glows green with a blush of deep red when fully ripe. Sweet and fragrant, this amazing fruit holds well on the vine and has a long shelf life after picking. Another mind-blowing variety from Brad Gates of Wild Boar Farm, this photograph is Brad's.
Brandywine, OTV ($6.75)
72 days.

Available for Summer Shipping!
A truly marvelous stand-out member of the great family of Brandywines, this one arose in Craig LeHoullier's garden years ago. Big 1 pound red fruits with orange shoulders and complex rich flavors. An outstanding tomato for your garden; it also sets fruit very well during high temperatures and bears all season.
A reliable producer, very disease resistant, and easy to grow; OTV stands for Off The Vine, which was a wonderful online tomato newsletter published by Carolyn Male and Craig LeHoullier.
They describe this tomato as "the best strain of Brandywine set apart from others by its smooth, creamy, almost buttery texture, and harmonious sweet flavor." It originated from a natural cross-pollination of Yellow Brandywine and an unknown red parent, and was further developed and stabilized by Carolyn Male.
Brandywine, Pink, Sudduth Strain ($6.75) 82 days. (B)
(HG)
Around 1980 a Mrs. Sudduth of Tennessee gave some seeds of this variety, which had been grown by her family for more than 100 years, to tomato seedsman Ben Quisenberry of Ohio.
This is thought to be the old-time original Brandywine tomato. Many gardeners consider this strain the best Brandywine with fruit that is superior in taste and smoothness. Its tomatoes are indeed special, 1 to 2 pound pink beefsteaks with the delectably complex, rich, sweet flavor that has made Brandywine justifiably famous.
Big, beautiful, pink and luscious with classic heirloom flavor, it is the tomato to which other heirlooms are compared. "Is it as good as Brandywine?" Each fruit is a treasure.
Fabulous photographs of Pink Brandywine, courtesy of Dianna Theyssen, 2014.
Brandywine, True Black ($6.75) 80 days.
Look at this gorgeous tomato! Its divine, earthy, sweet flavors will blow your mind. This one is a challenge to share--you'll want to hide them for yourself before they disappear into the hands family and friends!
True Black Brandywine is a workhorse of a tomato plant -- grows loads of big beautiful 1 to 2 lb. tomatoes in clusters of 3 or 4.
Incredible tasty and productive --producing dozens of ripe fruits every few days. Loves the heat, stands up to diseases and is a treasure for your tomato garden.
A cross between Brandywine and an old time brown variety called Fejee Improved, the seeds were given to the folks at Baker Creek Rare Seeds by William Woys Weaver from his grandfather's seed collection from the 1920's.
Photograph from Baker Creek Rare Seeds.
Brown Derby ($6.75) 75 to 80 days.

My absolute favorite discovery of 2007, no contest. Combining the sweet succulence of the black tomatoes and the tangy spiciness of the greens, this is a spectacular cross of my all-time favorite, Paul Robeson, and the legendary Aunt Ruby's German Green.

Reaching up to 2 lbs., yhe flavor is tantalizing--tart and sweet, a perfect combination of tang to sweetness with plenty of juice and a rapturous brown and green color.

Elser's Brown Derby has become a much sought after favorite at Maria and Darrell's Farmer's Market stands where customers arrive early to get their hands on one of these treasures.

I had to scramble to get this one. True story. I picked it up, another customer begged me for it; I did not budge, wouldn't give it up. I wanted it for the photograph because it was so beautiful. Then we ate it.

A Laurel's exclusive.

(This fruit is not related to Tom Wagner's Brown Derby line, arose independently from that line and was named without knowledge of it.)
New for 2020!
Carbon ($6.75)
80 days.
Available for Summer Shipping!
The most requested black tomato 'not on my list' is Carbon. "Laurel, when are you going to grow Carbon??! Why don't you have it? It's the best tomato I've ever had! You gotta grow it for me!" "PLEASE."
If I included every tomato my wonderful customers requested the list would be unmanageable. We gotta exercise some self-control!
But, with Carbon, I continue to hear this at least 30 times every season. The requests are getting more frequent and adamant as people taste Carbon at parties, restaurants, weddings and tomato festivals -- which means that hundreds more want to grow it.
And for good reason.

One bite and you're a goner.
One of the biggest and darkest of the luscious black tomatoes, Carbon reaches 8 to 12 oz. and has big, sublime, elaborate flavors. And it produces a LOT of tomatoes. A hearty plant, disease resistant.
So here it is for your 2020

tomato garden

.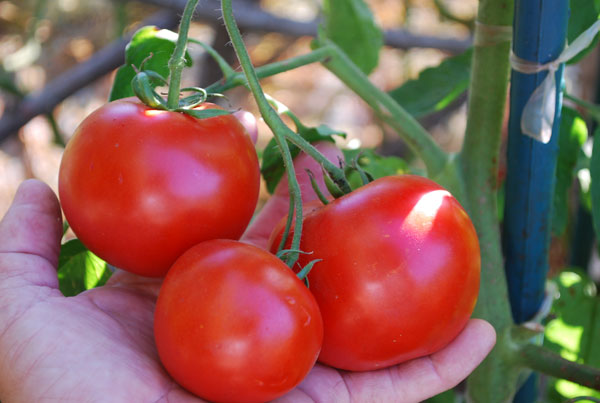 Available for Summer Shipping!
Carmello ($6.75)
(E) 75 days.
An extremely popular medium sized French salad and sandwich tomato. This one is highly sought after and has become a great favorite among my customers.
A very reliable and bountiful producer of heavy, juicy, 8 oz. red fruits with immense flavor, this plant is among the most prolific ever bred, and produces so many fruits, you will be giving them away by the basketful.
The Carmello plant in my garden proved to be disease resistant, and produced through late December with night temperatures about 40 degrees. The flavor alone puts it in my top 10. Wait 'til you see all the tomatoes on this plant; bring the big harvest basket.
This is the open pollinated heirloom version of Carmello, NOT a hybrid. This one was de-hybridized by Gary Ibsen many years ago.
TOP SELLER
Cherokee Purple ($6.75) (HG) (E)
75 days.

Available for Summer Shipping!
A legendary and beautiful tomato, at least 100 years old and said to be grown by the Cherokee People. 12 oz. deep dark dusky rose-purple, deep red inside, with sweet, rich and smoky, luscious flavor.
Cherokee Purple is a garden staple, in everyone's favorite list for a good reason-- disease resistant, reliable and easy to grow, and great one for your heirloom or heritage garden.
Seeds were sent to Craig Lehoullier by JD Green of Tennessee who got them from a neighbor whose family had grown them for more than 100 years. In 1990 Craig named it Cherokee Purple.
Chocolate Amazon aka Amazon Chocolate ($6.75)
80 days.
This exceedingly rare, beautiful and incredibly delicious variety is the first tomato that I can say rivals my all-time favorite, Paul Robeson.
Everyone who tastes it goes mad with tomato love and says it is the best tasting tomato they have ever tried, bar none.
The flavor of this deep chocolate-brown tomato, as described by Lisa of Amishland Heirloom Seeds, who was the first ever to offer seeds of Chocolate Amazon "a distinctive, winey, smoky, rich taste and fabulous color." Lisa's were sent to her by her Ukrainian friend, Sergey.
Double the size of most other black tomatoes, reaching 1 lb to 2 lbs. or more, extremely prolific and pumping out sweet, luscious, juicy tomatoes right into the cooler weather, Chocolate Amazon was in our top three discoveries for your 2009 garden.
Big 4" tomatoes!
Chocolate Stripes ($6.75)
(B) 80 days.
After removing it from the list in 2009, I was bombarded by horrified customers who could not live without it and were freaked out by not seeing it. So it's back for good. Sorry.
Among the largest of the black tomatoes, this one was among the top 3 winners of TomatoFest 2007.
Reaching 2½ lbs., ripening to mahogany with dark olive green stripes, these fruits have enormous old-time tomato flavor.
A plentiful harvest, stunning beauty and out-of-this-world taste make Chocolate Stripes a rare treat in your garden.
Be sure not to over-water when the fruits are getting ripe because they will crack and become watery and mushy! Seriously.
Be careful. Test the soil, if it is barely damp, turn off that hose and back away....
Great disease resistance!
©

Photograph property of www.heirloomtomatoplants.com
Clint Eastwood's Rowdy Red ($6.75) (HG) (E)
78 days.
To paraphrase Gary Ibsen, owner of Carmel TomatoFest, "Clint Eastwood's Rowdy Red is a deep-red, round, beefsteak type fruit with a robust, unruly tomatoey flavor and firm, juicy flesh that invites tomato feasting.
The tall, indeterminate, very disease resistant plant produces loads of 3" to 4", 8 -12 oz. fruits, a perfect tomato for eating fresh, cooking or canning.
One of those big, bold tasting tomatoes that is not for sissies. It has some of the highest sugar levels I've ever seen from a tomato. The sweetness is in the background and its fruity flavors are balanced beautifully with plenty of acidity, earthy nuances and complex flavor.
Clint Eastwood's Rowdy Red has proven resistant to several of the most common tomato diseases: verticillium wilt, fusarium wilt, nematodes and tobacco mosaic virus.
"The seeds of this variety came from the late Archie Millett who from the foothills of the Sierras. Archie was a tomato breeder with the University of California at Davis since the early 50's.
Following years of crossing thousands of tomato varieties at the university to produce a disease resistant tomato with intense flavor, Archie gave me these seeds by pressing them into my palm while we were in his garden," said Ibsen. "He said, "Here Gary, these are for you.
"This is the best tasting tomato of my 50 years of growing tomatoes. Name it what you want, share it with others." Gary named it for his friend, environmentalist Clint Eastwood.

Seeds are available here: Go toTomatofest.com
Cosmic Eclipse ($6.75)
70 days.
To quote Brad Gates of Wild Boar Farms who developed Cosmic Eclipse: "This very unusual variety is amazing! Smooth, 2 to 3 ounce fruits start off green with dark green stripes and striking indigo colored splashes.
The stems and leaves are a combination of deep green and purple. The parent lines contribute to this gorgeous bicolor foliage.
Fruits ripen to spangled brick-red with green stripes, complemented by of indigo streaks -- a striking multi-colored finish. Very good, sweet rich and juicy flavor. Great ability to hang on the vine ripe and stay edible better than most. Good post-harvest shelf life, maintaining superb eating quality for weeks. Very productive, too."
Looks like Hubble photographs of nebulas. Dark red flesh inside contrasts beautifully with the dark beautiful skin.
This gorgeous photograph is the property of Brad Gates/Wild Boar Farms www.wildboarfarms.com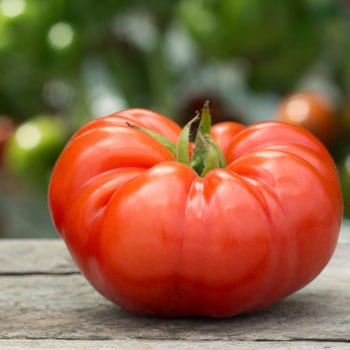 Humungous!

© Photograph property of Terroir Seeds and Underwood Gardens

Cuostraleé ($6.75) (Kooh

struh LAY

)

(BBB)
85 days.

Big, hearty, prolific plant, with HUGE red beautiful beefsteak tomatoes, up to 4 lbs. I have to use both hands to pick them. Gigantic fruits have a superb, classic tomato flavor.

Very easy to grow, disease resistant and a reliable producer, in my top 10 favorites. Another hot weather favorite which will grow easily and wonderfully in all gardens.

Don't worry; nobody knows how to pronounce it but it's so good, you won't mind. :)
TOP SELLER
Available for Summer Shipping!
Dagma's Perfection ($6.75) (E) 72 days.
As described by Gary Ibsen, renowned tomato expert, gourmet, author, connoisseur, dear sweet friend and owner of Carmel TomatoFest, who named this extraordinary tomato for his charming and winsome lady wife.
"This vigorous and abundant plant offers a bountiful harvest of medium-sized, 3" 12 oz., light yellow beefsteak fruits with beautifully delicate red striping. Deliciously flavorful with lingering sweet overtones of tropical fruit and subtle hints of lime, it is firm, juicy and elegant in the mouth.

An enchanting tomato...delightful and jewel-like, just marvelous.
Dagma's Perfection is a best seller for us and among the most beautiful tomatoes in the known universe.
Delicious! High production. Grows to about 5 feet.
A Laurel's TOP PICK!

Dirty Girl ($6.75)
(E) Only 65 days.

Available for Summer Shipping!

I am crazy about the name of this incredibly delicious, high producing, open-pollinated version of Early Girl!

It was de-hybridized by Joe Schirmer,

owner of

Dirty Girl Produce in Santa Cruz California. An organic grower, Joe spent the last 7 years growing out Early Girl into an open-pollinated version of Early Girl -- what we call a 'new' heirloom.

Dirty Girl produces in only 60 to 65 days, giving you huge harvests of perfect, yummy, 3 to 4 ounce salad size, red tomatoes with all the great qualities of Early Girl -- high production, early ripening and strong plants, with some added attractions for gardeners-- an far richer flavor and a bonus; you can save seeds!
Joe named it 'Dirty Girl' after his wife with whom he created Dirty Girl Farm. Yay Joe!
If you've got a wife, mother, daughter, girlfriend or girl pal who spends a lot of time in the garden, this is the tomato for her.
My customers love buying this one as a gift for their Dirty Girl Gardeners!
Surprise your Dirty Girl! Go see!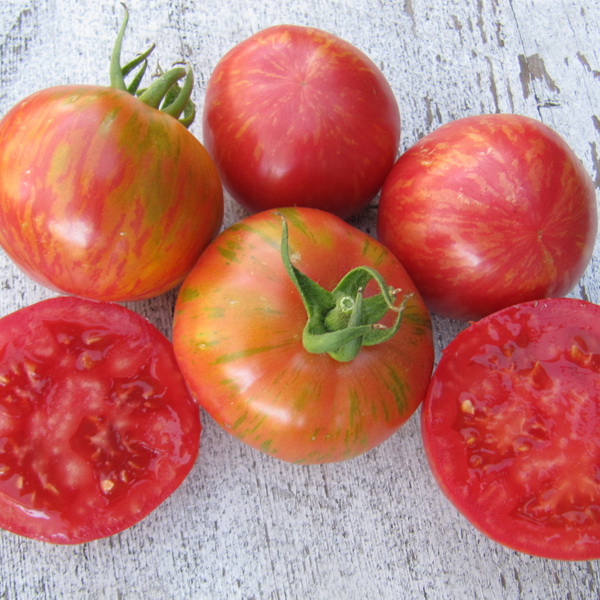 Available for Summer Shipping!
Dragon's Eye ($6.75) 70 days.
A Laurel's Top Pick for 2019! Great for containers.

One of my new faves. Succulent, sweet, perfect.

Gorgeous, fruity, juicy and sweet, Dragons' Eye tomatoes average about 3 to 4 ounces, salad size, grow in incredible delicious bountiful clusters.

Perfect for fresh eating and roasting--make the best salsa, too!

Beautiful pink-rose fruits have green streaking that turns gold at full ripeness. They appear shimmery and luminescent as they ripen on the vine --inside, the flesh is deep dark red. A real workhorse of a tomato, huge production! This strong plant does beautifully in containers.
New for 2020!

Dwarf Firebird Sweet

(6.75)

(VSM)
(E)
65 days

Here is a big, ambrosial, multi color tomato growing a small 3½ ft plant.

The fruits ripen to deep crimson with beautiful golden streaks. Rich full flavor, small plant. Perfect 6 to 8 oz salad/slicer tomatoes are a treat for sandwiches, salads, roasting and grilling.

This is a thrilling tomato, growing from 4 to 10 oz, sweet, juicy, gorgeous--everything you love in a tomato. Be sure to let them ripen fully to enjoy them!

History: Developed 2011-2016 by members of the Dwarf Tomato Project from a cross between Dwarf Wild Fred and Beauty King made by Vince Lavallo in 2011, which he named Beauty. It was developed along with by Vince Lavalle, Craig LeHoullier, Lurley Hernandez, Lindsey Ratterree, Dan Follett, Carolyn Keiper, and Nancy Ruhl. Named by Craig LeHoullier in 2013.

Please take some time to read about the Dwarf Tomato Project. The dedicated members of this group from all over the world worked for many, many years to bring us these small plants with their delightful fruits. They really have changed the tomato world.
Photo courtesy of Heritage Seed Market.

(Dwarf)

Sweet Scarlet

($6.95) 78 days.

F/C (VSM)
This vigorous dwarf plant produces a heavy yield of 10 to 16 ounce smooth, sweet and tangy, red tomatoes with a superb, intense concentrated tomato flavor.
One of the best of the Dwarf Tomato Project varieties, it may surprise you by producing an occasional yellow or orange tomato on the same plant. Be sure to try them, they taste fantastic, one of the thrills of growing in the heirloom world!
IMPORTANT NOTE!: Remember to water sparingly or moderately when your tomatoes start to ripen. Otherwise you'll have a waterlogged mushy tomato! This goes for ALL of your heirlooms!
Photo courtesy of Heritage Seed Market.
(Dwarf)
Tasmanian Chocolate
($6.75)
(VSM)
65 days TOP SELLER!
Big tomato, little plant, high production, early ripening, very sweet flavor, sometimes called a sugar bomb. Tasmanian Chocolate has it all! A beautiful variety that produces huge tomatoes on very compact plants. Large, beefsteak style fruits can grow to almost a pound and ripen to a deep chocolate-mahogany. What really makes it unique is the dwarf growing habit, with small plants only growing to 2-3 feet, but still loaded with big fruits! Great for small spaces and containers.

Tasmanian Chocolate has the same dark smoky flavor we've come to treasure in our darkest colored tomatoes.

A cross

of

Paul Robeson and New Big Dwarf

made by Australian grower Patrina Nuske Small

in 2006, then further developed by Linda Reid of Tasmania, a rugged island off the south coast of Australia. Linda named it Tasmanian Chocolate.
Another delightful variety from the incredibly dedicated crew of the Dwarf Tomato Project developed for those growing in small gardens or small containers -- or who want to fit more plants into a large garden.
Early Girl See Dirty Girl, above.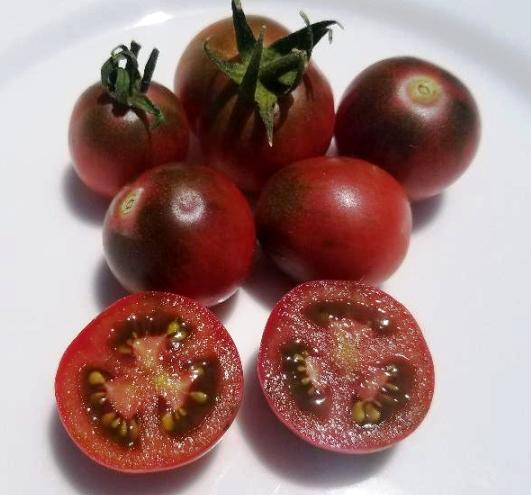 Dwarf Velvet Night (Cherry) (6.95) 65 days
(VSM)
This deep purple cherry tomato grows in great abundance on a small dwarf plant. If you have a limited garden space and crave a really sweet, rich flavored cherry tomato, this is the one for you!

High production of 1 to 2 ounce cherry tomatoes will keep your tomato taste buds really happy all season long -- and you'll have enough to share with loved ones.

This tomato was selected out and named by Susan Oliverson of the Dwarf Tomato Project.
Ripe in only 55 days!
Fireworks

($6.75) 50 days (EE)
Available for Summer Shipping!

Ripe in only 50 to 55 days, this lovely 3" bright red tomato, very large for a quick maturing variety, has splendid rich, sweet juicy flavor which runs deep for a super-early tomato.

Fruits are 3", 6-9 oz., round, with a very distinctive slightly pointed tip, are heat resistant, cold tolerant and delicious. A fast-ripening classic, easy to grow, very productive!

Flammé, see

Jaune Flammé

below
Great specialty tomato for high heat!
Florida 91 ($9.95) (Hybrid) 72 days. (D) (E)
Available for Summer Shipping!
I have chosen Florida 91 as the perfect plant for my customers in high heat areas who want to have a plant that keeps producing lots of tomatoes in high summer.
This specialty tomato has the 'heat gene' and is a very heat tolerant hybrid variety which produces delicious, big bright red, 10 oz., rich, sweet full-flavored tomatoes in only 72 to 80 days.
A smaller plant, this variety sets fruit easily during high heat, when days are up to 97º or hotter and night temperatures are 73º to 82º.
Very disease resistant. Ideal for slicing onto sandwiches and salads, these sweet tomatoes ripen to be firm, solid, and resistant to cracking.
Top Seller
Foxy Lady

($6.75) (E) (HG) <![if !vml]>
<![endif]><![if !vml]>
<![endif]> (70 to 75 days).
This rapturous little cousin of Purple Haze is one of the newest additions to our heirloom cherry selection. The flavor, is energizing, elaborate and dazzling with a sweet, seductive background and earthy nuance with lingering flavors.
A tiny

touch of tang balances its big full-bodied sweetness.

I am madly in love with this tomato.
Early ripening and growing in huge abundance on big plants in clusters of 5 to 7 fruits, Foxy Lady ripens in only 70-72 days from plant out and has some of the biggest potato type leaves I've ever seen.
New for 2020!

Available for Summer Shipping!
Gardener's Delight, also known as Sugar Lump. ($6.75) 65 days (VE)
This old German variety is probably the sweetest and most prolific of all the old-time cherry tomatoes. You will get more tomatoes than you'll know what to do with!
With classic cherry growth habit and old-time rich sweet flavors, 'Sugar Lump' is disease resistant, early ripening and really prolific -- the perfect cherry tomato.
Thin skinned and ridiculously productive, in clusters of 7 to 9 fruits on a strong plant, it's great for containers and the main garden bed.
Very early to ripen, you will harvest hundreds of scrumptious tomatoes from your Gardener's Delight plant. Plenty to share!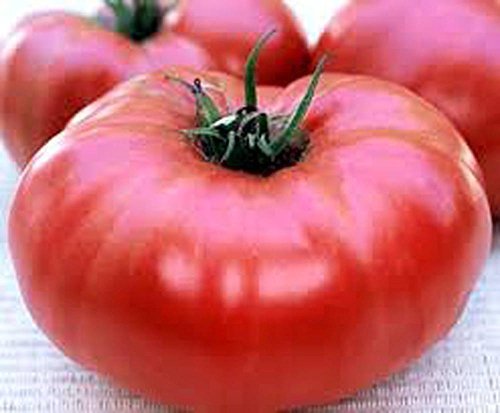 New for 2020!
Giant Belgium ($6.75) (BBB) 88 days.
With the arrival of Belgian immigrants after the first World War came families and farmers who brought this huge, sublime tomato to areas including Ohio, Wisconsin, Illinois, Minnesota, Michigan, Pennsylvania, New York, New Jersey, Florida, Washington and Oregon.
This sweet, juicy, deep crimson giant normally weighs in at 2 lbs. and can reach 4 and even 5 lbs. under best conditions.
BEST CONDITIONS: 8 to 10 hrs. of full sun. Deep, fluffy garden beds, 18" to 20" deep, regular feeding every 3 weeks with organic granular tomato fertilizer and moderate watering will lead to success and humungous tomatoes. No short cuts!
Marvelous for sandwiches and salads, meaty enough for canning and sauces, Giant Belgium is a classic tomato which first became well known with American gardeners in the 1930's. It was called the Giant Pink Belgium tomato, eventually shortened to Giant Belgium. What ever you call it, it is magnificent.
(The Belgians also brought us a very tasty, thick, hearty stew called Booyah, an anglicized pronunciation of 'bouillon'. Booyah is still made in the Northeastern and Upper Midwestern states. Thank you, Belgium.)
Goldman's Italian-American ($6.75)

80 days.

Due to unprecedented customer requests, I am including this marvelous tomato again! Heirloom Guru Extraordinaire, Amy Goldman, found this delightful full-figured, big-flavored tomato at a roadside stand in Cernobbio, Italy and named it after her father's Brooklyn, NY grocery store.

With very few seeds, Goldman's Italian-American is a terrific choice for cooking--makes a very silky sauce, creamy paste and adds some magic to soups and stews.

Pear shaped, blood red, juicy and meaty, growing to about 12 to 16 ounces with a beguiling ruffled

shape, it is in such high demand that seeds are almost sold out everywhere.

Photograph of Goldman's Italian-American is the property of

Baker Creek and used here with

their gracious permission.

Gold Medal (See Ruby Gold, below)

Goose Creek ($6.95) 75-80 days.

(HG)

(E)

<![if !vml]><![endif]>

This delectable historical family heirloom is one of the rarest plants we offer and our top seller. The flavor and color run deep in Goose Creek, a stunning, deep dark reddish-pink fruit, I call it

scarlet or garnet,

round or slightly flattened, sometimes lobed, with occasional tiny gold streaks and speckling.

Juicy, very sweet and intensely tomatoey as if injected with concentrated tomato flavor Goose Creek reaches 6 to 12 ounces. Ambrosial with a luxurious, silken texture, a lingering touch of sweetness and rich, earthy sweet flavors, it produces

high fruit yields and very few seeds.

This family treasure comes to us from my sweet old friend and edible landscape expert, Jimmy Williams, author of the top selling gardening book, 'From Seed to Skillet', owner of HayGround Organic Gardening in California and recently featured on CBS News, Jimmy and his Native Island Gullah-Geechee forebears are descendants of slaves brought in bondage from The Caribbean to the coastal islands of the Southern United States to grow rice for plantation owners.

The Gullah are still keepers of a fascinating culture of food, language and beloved traditions--a most extraordinary and delightful people.

The seeds of this sublime fruit have been passed down through generations when Jimmy's great-great grandmother, a young Caribbean slave, smuggled them with her aboard ship. When the ship docked at

Charleston near Goose Creek, South Carolina, she had the treasured seeds with her, hidden in her skirt pocket and planted them that first spring. Jimmy's grandma, Elouise Watson, shared this precious heirloom with him more than 50 years ago when he was a young man, assuring Goose Creek's place in his family's garden for generations to come.

Along with being very heat tolerant, it shows remarkable cold-tolerance along the cooler coastal areas where the fruits continue to set and ripen through November and December. It is a wonderful choice for growing in containers and does extremely well in the greenhouse.

A rare and exquisite selection for your table and your historical garden. Goose Creek is a delightful gift for the tomato lover on your list.

NOTE: This is the original Goose Creek.

You may see seeds for sale in various places.

Most are not the real Goose Greek. Call me if you want to know.
Available for Summer Shipping!
A Laurel's Favorite. Yes, it's ripe!
Green Giant ($6.75) (E)
(B)
60-70 days.

On a flavor scale of 1 to 100, Green Giant is a resounding 100 + Incredible. Unforgettable. The flavor can be described as rich, intoxicating and intense.

Occasionally a tomato comes along which deserves very special attention. This big, up to 2 lb., green when ripe tomato resoundingly stole the show in 4 different tomato tastings.

We had the immense pleasure of tasting it at TomatoFest in Carmel, California

where it captured the hearts of tasters and garnered a great deal of attention. I have not been this impressed by a tomato since discovering Brown Derby in 2007.

It arose originally in the garden of Reinhard Kraft of Germany in 2000 when he planted 30 seeds called 'Green Giant' from a friend in Canada. 29 of them grew out regular leafed except for one which had big potato leafed foliage. Reinhard cultivated that one, selecting the best fruit for several seasons, and continued to save seeds. Yay, Reinhard.

Don't have a big garden space but want to get the fabulous flavor and big size of Green Giant? See 'Lime Green Salad'.

NOTE:

How to tell if a green tomato is ripe and not just an unripe fruit? Close your eyes and feel it; if it's soft, it's ripe.
Green Zebra

($6.75) F/C (E)
72 days. Visually enchanting, abundantly productive, this 2-inch round fruit ripens to a beautiful amber gold with dark green zebra-like stripes over the amber background.

Inside, the flesh is beautiful, sparkling green. Another wonderful variety from Tom Wagner, it is gorgeous to behold, tangy and deeply sweet with lingering flavors.

This exquisite tomato was chosen by chef extraordinaire, Alice Waters, for her restaurant, Chez Panisse in Berkeley, California and was among the first varieties to trigger the renewed interest in heirloom tomatoes. In my top 5. How to tell if a green tomato is ripe? Close your eyes and feel it; if it's soft, it's ripe.

Copyrighted photo property of Laurel Garza/Heirloomtomatoplants.com All Rights reserved
Hawaiian Pineapple ($6.75) (B)
85 - 90 days.

A huge, breathtaking and much sought after golden-orange beefsteak with fruit that grows up to 1-1/2 lbs.

When fruit is ripe it has a luscious, very rich, sweet pineapple-melon like flavor and heady tropical fragrance.

Add the unusually high production of this plant, and it makes my top 10 list. A real knock-out and a top-seller.

Photograph of Hawaiian Pineapple is the property of Dianna Theyssen and used here with her gracious permission.
Photo Courtesy of Bunny Hop Seeds, thanks Ellie!
Hawaiian Currant ($6.75)
(Ch)
80 days.

This magnificent miniature morsel of a tomato amazed me and the other tasters at TomatoFest in September of 2003. Festival guests were going back for more, causing a traffic jam in the joyous meandering line of tomato fans. We got the hairy eyeball from a staff member. But it was worth it....

It grows in abundant grape-like clusters, each cluster holding onto its little red pea-sized fruits, until all are perfectly ripe.

Be sure to snip off the entire ripened cluster as you would with a cluster of grapes on the vine, rather than trying to get these teeny little guys off one at a time.

The flavor of Hawaiian Currant is unbelievably deep, rich, sweet, and lingering on the palette, a tiny terrific dream of a

tomato.

Photo Courtesy of Bunny Hop Seeds, thanks Ellie!
B
ack for 2020!
After numerous requests I am bring back this wonderful little tomato.
Isis Candy ($6.75) 67 days.
Named for Isis, the ancient Greek goddess of life, nature and fertility, this luscious, rose-red cherry tomato with golden marbling inside features a striking gold starburst or cat's eye on the blossom end. Some fruits are more golden than red -- an exciting adventure into the magic of the heirlooms.
Borne in clusters of 6 to 8 gorgeous cherries, Isis Candy is easy to grow everywhere, very productive and early ripening.
Flavor is outstanding, fruity, sweet and rich, a joyful mouthful.
NOTE: Isis Candy was a top seller in years past until the acronym ISIS stopped people from asking for it. But so many of my customers asked me to grow it for them that I talked it over with friends and thought, Dang it, I'm bringing it back! It is named for a Goddess of Nature.
A BIG saucy classic with huge production!
Italian Heirloom ($6.75)
(P-S) 85 days.

The name says it all. My absolute favorite for sauce and roasting. Unbeatable for production and flavor, thin skinned and easy to grow.

A real classic from Italy and a top seller here. Producing loads of big fat, juicy, delicious, 5 to 10 oz. brilliant red, meaty, elongated, slightly pear-shaped tomatoes with an abundance of rich, complex flavors you'd expect from the best Italian varieties.

This tomato is revered by the Italians for its BIG taste and high production. Whether for fresh eating or cooking, you will fall in love with Italian Heirloom.
Japanese Black Truffle
AKA Japanese Black Trifele ($6.75)
(SM)

70 to 80 days.

Japanese Black Trifele, which translates to truffle, is a sweet, succulent medium sized, juicy 3 to 4" inch long 6 - 8 ounce very unusual pear-shaped, deep purple-black tomato with pretty green shoulders.

Growing on a potato-leafed plant, it's the size and shape of a Bartlett pear and among the darkest hued and finest flavored of the black tomatoes.

The skin is smooth and crack resistant and production is huge. Don't over-water and you will be rewarded with flavor that is deep, chocolaty, smoky and rich, just wonderful.

Took their picture and ate 'em.
A Laurel's Favorite!

Jaune Flamme

(Jhahn Flahm)

($6.75) F/C
(E) 70 days.

A top favorite for BLT's! Very prolific and stunningly beautiful, Jaune Flamme is an unforgettable tomato. Intensely orange with a reddish blush on the blossom end, these flame-colored 2 ounce globes have a rich, very tangy and exciting flavor that literally bursts in your mouth.

Growing of clusters of 4 or 5, cut open they reveal a reddish interior; this fruit reminds me of a blood orange with its spectacular contrasting colors.

At certain times of day when the light is just right, you'll see the ripening fruits of Jaune Flamme glowing brilliant amber against the background of deep green foliage. This tomato continues to blow my mind.
Back for 2020!
Julia Child
($6.75) 75-80 days.

(HG)

(E)

<![if !vml]>
<![endif]>
Julia Child was voted in the top 3 "Which tomatoes do you want me to bring back" poll I took in the summer. "BRING BACK JULIA! BRING BACK JULIA!" So I did.
This big potato leafed plant produces bountiful harvests of 4" to 5", deep crimson, slightly fluted beefsteak type fruits with grand, old-time tomato flavor and juicy, fragrant flesh that leaves you wanting more. Just incredible!
If you love bold, straight-forward character, fruity and sweet, with just enough acidity to strike a perfect balance, this one's for you.
Quoting my friend, Gary Ibsen of Tomatofest.com, "Early in 2001, while having lunch with Julia Child in Carmel Valley, California, I told her about my having in my tomato seed trials several un-named varieties. I followed by asking her, "If I'm able to grow an heirloom tomato that's good enough to name after you, what kind would you like it to be?"
I suspected she would say, "Red", or "Beefsteak", or "Yellow."
However, after just a moment's hesitation, Julia looked at me and replied, "Tasty, my dear."
Available for Summer Shipping!
A Laurel's Top Pick!
Jutland ($6.75)
(E)
72 days. (Pronounced

Jut-

land or

Yoot-lahn)

TOP SELLER
Looks like a paste tomato doesn't it? It's not! Looks like a Roma, too. But it's not!
This is my new 'go to' variety for the best dang tomato for BLT's and every other fresh tomato use. A perfect 3 to 5 ounce, thin-skinned Dutch tomato, Jutland is plum shaped -- some perfectly smooth, some with a pointed tip but all have the most sublime flavor we've found in a red tomato, ever.
It appears in several different shapes on the same plant -- some elongated, some short and plump, and, a
s with many tomatoes of this shape, the foliage is sort of wispy.
Sliced into 'coins' it is my new favorite for salads, sandwiches and cooking.
This is less than half of one day's ripe harvest picked from one plant on August 12th -- my kids and grandkids took the rest of them. "Dang it, put those back! Wait'll we take the pictures!"
Trust me. Try it. Juicy, sweet, tangy, delicious, old-fashioned tomato flavor make Jutland a must-grow for the most dedicated and adventuresome heirloom tomato fans.

Kellogg's Breakfast ($6.75)
(E) 78 days.
Wow whatta tomato! These big 1 to 2 lb. bright orange beefsteak beauties are exactly the color of orange juice.
Thin skinned and with very few seeds, this terrific fruit with its sweet, buttery, ambrosial flavor with a perfect balance of bright tanginess is a favorite of gourmets and gourmands worldwide. Sliced open, it reveals a rich creamy bright-orange flesh, just bursting with juice.
A top seller year after year. Seeds originally saved by Darrell Kellogg of Redford, Michigan. Thank you, Darrell.
Top Seller !
Lavender Lake ($6.75) 85 days.
These plump, deep purple 8 to 12 oz. beefsteak tomatoes are really sweet and full flavored.
Tangy and rich -- the perfect tomato for sandwiches, salads and fresh eating. Add to the mix, Lavender Lake grows beautifully in large containers and in the main garden and has a juicy, meaty, yet silken texture. Never mealy.
One of the most beautiful tomatoes, it is very productive in all climates. At full ripeness, I compare it to the best of the Brandywines!
Two of the stunning photographs are the property of Heritage Tomato Seeds/Bunny Hop Seeds. The first photo is from our home garden this summer.

Go see their seeds, a fabulous selection!
Ripe in only 52 days!
Lime Green Salad ($6.75) (VSM) (D)
(E)
52 days.
Easy to grow in foggy coastal climates, this diminutive semi-determinate plant as become one of my passions. I grew only one Lime Green Salad plant the first season and wish I'd grown 10.
This petite plant, about 18" to 24" tall--great for small containers like 5 gallons, or in your main garden, produces huge sprays of blossoms of which about 15% will become tomatoes.
Not a cherry tomato, about handball size, expect early, abundant harvests of luscious tangy-sweet 3 to 4 oz. round lime-green tomatoes which literally burst with intricate, sweet refreshing citrusy flavors when you bite into them.
The flesh inside is a gorgeous chartreuse, juicy...the flavor lingers. Be sure to wait for the amber color to rise to signal ripeness.
A Laurel's Favorite!
Available for Summer Shipping!
Marianna's Peace ($6.75) 80 days. (B) (HG)
One of our top 3 sellers -- along with Paul Robeson and Tati's Wedding.
The sugary nectar of this huge 5" tomato's creamy, dense, deep pink-red flesh is intensely rich, with perfect sweet-acid balance and sublime, complex flavors reminiscent of the finest of the "old-fashioned" tomato flavors.
This big, beautiful irresistible up to 2 or 3 lb. deep pink-red fruit is the talk of the tomato world and has found its way into Top 10 favorite tomato lists of gourmands worldwide. It is perfection and one of the 3 finest tasting tomatoes in existence.
Marianna was from a family of farmers in Bohemia, Czechoslovakia. During World War II, in May of 1945 when she was 17, Russian soldiers came to her school and forced Marianna and all her schoolmates into a truck to be taken to Siberia. During the journey, she and a few others escaped by jumping from the moving truck, but Marianna was shot in the leg just as she crossed the Czech border. With the help of her friends, she was able to continue on to the town of Weiden, Bavaria. She lost all contact with her parents and brothers for the next ten years, but after a long and diligent search with the aid of The Red Cross, she finally found them in 1955.
Before he died, her father gave her a little bundle of the seeds.
Marianna married, and in 1957 moved to Washington State with her husband where they raised four children and lots of tomatoes.
The legacy of these seeds reaches back to the early 1900's and year after year the tomatoes borne from this marvelous heirloom continue to be treasured for their outstanding taste and beauty. Incredibly sweet, creamy, with dense flesh, rich and luscious, reminiscent of the finest of those "old-fashioned" tomato flavors, the memories of which are the stuff of dreams for all tomato lovers.
For those who want the best; these plants are precious and worth the cost. A Marianna's Peace plant makes a delightful and treasured gift for any tomato lover.
SWEET & PERFECT.

Available for Summer Shipping!

Momotaro

($9.95) (H) (VE)
62 days.

This very popular early-ripening hybrid variety, (and Dolly Parton's favorite tomato), is being offered due to hundreds of requests from my customers who have found Momotaro fruits at Farmer's Markets.

(The seeds are among the most expensive among the hybrid varieties.)

It is exceptionally sweet, low-acid, juicy and just beautiful with a very long shelf life.

The 6 ounce fruits are a stunning shade of pink, full flavored, luscious and bountiful on the vine, with superb disease resistance.

I smuggled one into an heirloom tasting party, and the folks loved it.

The revelation that it was a hybrid was a splendid surprise to the gathered heirloom aficionados and motley crew of tomato gourmets and gourmands. Created quite a ruckus.

Named for an ancient legend of Momotaro, or Peach Boy, Momotaro was a baby boy found inside a giant peach by childless peasant farmers who had longed for a child of their own. He grew to be a famous warrior for peace. Among his many achievements: conquering, and then encouraging the ogres of Ogre Island to stop pillaging and be nice ogres. Each year the Momotaro festival in Japan celebrates the legend of this brave and wondrous child.
An Heirloom Classic
Mortgage Lifter aka Radiator Charlie's Mortgage Lifter
($6.75)
(BB)
(HG)
80 days.
Radiator Charlie and his big tomatoes in
a newspaper photograph from 1964.
This gigantic legendary heirloom from Logan, West Virginia, developed by M.C. 'Charlie' Byles in the 1930's, is huge, sweet, juicy, delicious and prolific, with splendid old time tomato flavor. The meaty pink-red fruits weigh at least a pound, averaging 2½ lbs. and reaching up to 4 lbs. A very prolific plant which continues to bear fruit in high heat and right up until frost, it also keeps very well.
Marshall Cletis Byles, who much preferred to go by MC or just Charlie, owned a garage specializing in radiator repair.
He developed Mortgage Lifter over a six year period by crossing German Johnson, Beefsteak and 2 other really big varieties, all chosen for their huge size and grand flavor.
He sold the resulting plants for a dollar each (in the 40's), and was able to pay off his $5000.00 house mortgage in only 6 years with the profit from his plant sales. "I didn't pay but six thousand dollars for my home, and paid most of it off with tomato plants", said Charlie in a tape recorded interview with his grandson which aired recently on National Public Radio.
Charlie's repair shop was at the bottom of a steep hill so travelers whose radiators over-heated during the climb had to coast back down to Radiator Charlie's for repair.
Other folks heard about these huge luscious tomatoes and came from hundreds of miles to buy the plant. As my customer John in Virginia says, "It's just not a real tomato garden without Mortgage Lifter." Charlie Byles lived to be 97 years old. Here is a link to the story, in Radiator Charlie's own voice:
http://www.loe.org/shows/segments.htm?programID=06-P13-00027&segmentID=6
Our deepest thanks to Jeff McCormack, a famed seed saver, for keeping Charlie Byle's tomato seeds and so many other great heirloom varieties alive and thriving for gardeners worldwide. Without Jeff's efforts many of these grand old family heirlooms would have been lost forever. (And thanks to Cory for his help with the information.)
Ripe in only 60 days!
Available for Summer Shipping!
Northern Lights ($6.75) F/C
(VE)
60 days.
An absolutely striking tomato. Easy to grow in foggy coastal climates and a breeze everywhere else.
This big, heavy 4" - 5", 10 oz. gorgeous yellow-orange beefsteak, with a red blush on the blossom end and spectacular red, gold and yellow patterning in the center is as beautiful as the Aurora Borealis, or Northern Lights, for which it is named.
The flavor is heavenly: intense, barely tangy and luscious.
This marvelous tomato, only about 60 to 65 days from plant out until ripe fruit, bears beautiful tomatoes right through the cold weather up until the first frost.
Back for 2020!

Oaxacan Jewel ( Pronounced Wah HAH Cahn) ($6.75)
78 - 80 days.
This divine fruit was the top vote-getter from my poll last season: "Which 3 tomatoes from past years do you want me to bring back?"
This big, gorgeous 12 to 16 oz. gem racked up more votes than any other variety with Julia Child and Black From Tula tied for second.
Large, luscious, tropical-fruit-like tomato is a real head-turner in tomato gardens and because it produces so many fruits you won't mind giving away a few. A few.
Sublime flavors, ample juice, disease resistance and high production make Oaxacan Jewel one of the finest big slicing tomatoes in the world. Tomato sandwiches will never be the same.
GIGANTIC!

In my top 5.
Omar's Lebanese ($6.75) (BBB)
80 days.
HUGE! Omar's Lebanese has a passionately sweet and complex flavor.
On the platter, a heart shaped Omar's Lebanese I found in my garden September 13th, growing in a 30 gallon Smart Pot. Just over 3 lbs.

Do you see the heart within the heart? That's tomato love.
These immense fruits--deep dark pink and juicy--grow to 3-4 lbs, with excellent disease resistance. Spectacular tomato. Really easy to grow, out of this world. Takes 2 hands to pick it.
And don't try to just tug one off the vine. Use snippers. This tomato's stems are so strong you'll break the main stem and then CRASH!! -- ("Plant Down!") I did it in 2011.
In my top 5. Omar from Lebanon brought this tomato to the US years ago. Yay Omar!
Available for Summer Shipping!
Paul Robeson ($6.75) (VE) (HG)
65-70 days.
This is my all-time favorite tomato and still our top seller since 1998.
It is a gorgeous, dark and dusky-hued fruit with intensely sweet earthy taste with a hint of tanginess, a luscious velvety smooth texture, beautiful skin, rich with juice and high production. You will love it. The seed was made available by Marina Danilenko, a Moscow seedswoman.
This luxurious tomato is named for Paul Robeson (1898-1976), the elegant, renowned and charismatic operatic singer, law school graduate, champion athlete, film star, stage actor and boundlessly brave champion of civil and personal rights throughout the world.
This marvelous plant will give you its perfect 3" - 4" fruit in only 65 days from planting. Incredible; a symphony. I do believe this is the finest tomato in existence.
Photo property of Adrienne-Park Tucker.
© Photographs property of rareseeds.com and Adriene Park-Tucker

Purple Bumblebee ($6.75) 65 days.

F/C (VSM)
Look at these dark, dusky beauties! Purple Bumble Bee is a new delightful 1" cherry tomato with all the deeply complex smoky flavors of the black tomatoes.

With dramatic dark green stripes

and stunning purple flesh inside

, this little treasure

will be a favorite treat in your garden.

Crack resistant, disease resistant and a high producer all season long! You will have basketsful to share.

Bred by Fred Hempel of Baia Nicchia Farm in Sunol, CA. Way to go, Fred!
A Laurel's TOP PICK !
Queen of the Sea ($6.75) 80 days.
(BB)
This huge, luscious ruby-red jewel comes to us from the fertile fields bordering the banks of the Adriatic Sea in the northernmost region of the Mediterranean Sea.
This tomato is fabulous! Really heavy! Full of juice. I didn't even slice it, my 20 yr. old grandson Stevie Ray is horrified! I'm eating it like an apple, juice running down my neck and my arms. He yelled "watch out for your keyboard!"
These big hearty tomatoes are heavy-in-the-hand and grow in clusters of 3 or 4, each weighing 10 oz. to 2 lbs. and have the depth of flavor and fragrance we dream of in our gardens.
Sweet, rich and meaty with silky texture and incredible flavors, I am tasting one as I write this--right now--true story. Sweet! Wow.
I've called it Queen of the Sea to honor the generations of gardeners and farmers in that region who have grown, and are still growing, this outstanding tomato.
Seeds of this high-producing beauty are from Meri Jelenic Bijelic of Rancho Palos Verdes, California. The tomatoes in the photograph were grown by my friend who helps me grow out new varieties, 'Tomato Foster Mom' Barbara Kraus, from the same town.
TOP SELLER!

Available for Summer Shipping!
Rapunzel ($8.95) 70 days. (H)
(E)
Yes, I know.... but it is real. I've gotten dozens of calls and emails from gardeners searching for Rapunzel plants. Here it is! This new, awesome hybrid produces tremendously long clusters of bright red, one inch, sweet juicy tomatoes all season long.
The fruits themselves have an intense, rich flavor and the ridiculously dazzling trusses will have you doing a double-take.
Some of the 'strands' may hold up to 20 or 30 tomatoes. Pretty cool. Great for containers! Grows more than 6 feet tall. Needs support! Awesome as a gift. The photo is a Rapunzel plant grown by our customer Jeff Hartang.
A Laurel's Top Pick!
Ruby Gold (Sometimes called Gold Medal) ($6.75)
75 days.
A stunning beauty with thrilling, sweet tropical flavors, this was my hands-down favorite for 2016. I could not be without it.
Ruby Gold has gigantic flavor, rivaling Cherokee Purple and Brandywine -- it may be as good as Paul Robeson. Cut it open, take a bite and prepare to have your mind blown.
Awesome color, huge flavor, gorgeous and delicious. So prolific! I am getting dozens of tomatoes from one plant in a 30 gallon SmartPot.
I have a special fondness for the multi-hued tomatoes because-- well, look at this thing!
First offered to American gardeners in 1921 by John Lewis Childs seed company in New York, Ruby Gold was rediscovered in West Virginia in 1967 by the legendary Ben Quisenberry. Craig LeHoullier got seeds in 1987 from John Hartman of Indiana, and here it is...for you.
Fabulous Sauce Tomato!
San Marzano Redorta ($6.75)
80 days.
Largest of the San Marzano tomatoes and among the best of the Italian sauce tomatoes, this big, luscious high-producing fruit is named for Pizzo di Redorta, (Redorta Peak), one of the highest peaks in the Bergamo Alps of Lombardy, Northern Italy.
At 8 to 12 ounces, and reaching 16 ounces, and 4" to 7" long and a fat banana shape, it is a much larger tomato with far better flavor than its smaller cousin, San Marzano. San Marzano Redorta is marvelously rich, extremely productive and good enough to eat fresh, right off the vine.
This is an outstanding sauce and paste tomato and great for canning and fresh eating, too!
Photo on the left, copyright 2018, Betty Lessmueller. Green on the vine photo from Adrienne Park-Tucker, 2019.
Ripe in only 52 days .... and a Laurel's favorite for more than 20 years.
Stupice

($6.75) F/C (EE)
(pron: Stoo-PEETS) 52 days.
A great tomato! Ripens in than 7 to 8 weeks! For me, this classic fruit is without doubt, the very best tasting super-early cold-or-hot weather variety and among the first one I plant each season. Big flavor, sweet and luscious.
Not a cherry tomato, Stupice is a 3 to 4 oz. red round fruit, bigger than a golf ball, smaller than a handball, the very first to ripen and very high yielding.
]
Produces lightening quick, heavily, reliably early and continuously throughout the season.
Even when fruits are smaller as the season wanes, they maintain their marvelous flavor becoming even sweeter with colder weather. A garden staple.
Summer Cider is sold out for the season
Summer Cider ($6.75) 72-80 days.
(B)
Oh. My. God.
I had my first taste of this spectacular 1 to 2 lb. fruit when I bought one at Elser's Country Farm stand at our local farmers' market this summer in Torrance CA. I brought it home, sliced it in half and started eating. Lost my mind. Still haven't found it....my mind, that is.
This is one of the most incredibly delicious tomatoes I have ever tasted.
Refreshing, juicy, fruity, sweet, tangy, sublime. The color of perfectly ripe apricot.
Meaty, full flavored, ambrosial. Love it. Summer Cider can be potato leafed or regular leafed, producing identical fruits.
A Laurel's exclusive.
This photograph of Summer Cider from her summer of 2014 harvest is the property of our customer Dianna Theyssen, used here with her gracious permission.
Available for Summer Shipping!
Sun Gold
($6.95)
F/C
(EE) 45-60 days.

Sungold is the one of the best cherry tomatoes I, or anyone, has ever tasted, and ready to pick in only 45 to 60 days or less.

It has the huge, rich flavor of a full-size tomato, in a beautiful little deep-golden fruit growing in bountiful clusters on a big ol' plant.

Sweet, rich, so beautiful...most of them won't make it into your house from the garden. If you send someone to pick them for you, keep your binoculars trained upon the picker and check for tomato breath. The tomatoes in the photograph were picked on November 25th with our Los Angeles night temperatures in the 40's; Sun Gold is a beast.

Try Amish Gold, too, it's crossed with Sun Gold!
Sunrise Bumble Bee

($6.75)

F/C (E)
65 days. TOP SELLER!

What can I say? I've never seen anything prettier in the cherry tomato world. This is a very special cherry tomato, an astounding artisan variety. Please put this plant into your garden -- but remember -- at harvest time you're going to get really popular.

Sunrise Bumblebee is plump and bountiful, full of old-time-sweet-honey-pop-in-your-mouth tomato flavors and just as cute as it can be. This is the tomato you would steal from your neighbors in the middle of the night. But don't. Grow your own!

Also try Pink Bumble Bee and Purple Bumble, the Triad of Bumble Bee-ness!

And watch out for middle-of-the-night tomato fiends.
Produces right up until frost!
Sunset's Red Horizon

($6.75) F/C (B)
(E) 72 days.

This big, red, glorious fruit is hugely popular in the heirloom tomato world -- one of the best tasting tomatoes I have ever had. Irresistible flavors. This one lasted about 4 seconds after Adrienne took the photograph during out June 16th harvest.

From 10 to about 16 oz., Sunset's Red Horizon produces early and continues bearing lots of yummy fruit into November and December. Ours have continued to produce into January.

Producing like a champ in cool and hot weather, resistant to disease, frost and heat, it is a splendid producer of big red Oxheart shaped, 5" fruits with fabulous old-time intense tomato flavors and silky texture.

Photograph property of Adrienne Park-Tucker
High heat specialist!
Super Sioux ($6.75)
(E) 70 days.
Here's a superior hot-weather tomato for you!
This delicious round, red 4 to 6 oz extra heat tolerant variety is an improvement of the Sioux tomato developed in 1944.
Grand flavor, sweet and tangy, rich and complex, along with its ability to continue producing in very hot temperatures have made Super Sioux one of the most reliable hot weather producers in existence.
Snow White ($6.75) 70 days. F/C
(E)
A gourmet's delight. I can't say enough about this exquisite 1½" white cherry tomato which ripens from white to ivory to palest yellow with a bright, rich and sweet juicy flavor. Luscious. Incredible on the grill, skewered and drizzled with olive oil and salt.
There are some ripening right now in a pot along with some Black Cherry, on my deck, near next to my hibachi, just 20 feet from my desk....I'm thinkin' dinner.
These angels add charm, beauty and flavor to your cherry collection. Very prolific, easy to grow even in foggy coastal climates. Pretty as starlight and a top seller. (An improvement of 'Snow White'.)
Laurel's Top Pick!

Tati's Wedding (TAH-tees) ($6.75) 80 days.

Tati is short for Tatiana. This big luscious beauty -- the most flavorful variety I've come across this season and my top pick for 2017, was discovered by my customer Dan Stein of New York as he drove through the

Kazbek mountains in

the Caucasus of Georgia, south of Russia. He was there on a special day, his friend Tatiana's wedding, when he stopped at a roadside produce stand and discovered this fabulous tomato.

The farmer had not named it, so

Dan called it Kazbegi Red. After hearing this beautiful story, I couldn't resist naming it for beautiful Tatiana, whose nickname is Tati.

These tomatoes are luscious, meaty and silky

with big sweetness and just enough tang to make it the perfect all purpose tomato and one of the

juiciest I've ever eaten.

So productive, you'll get dozens of delicious tomatoes in varying sizes and shapes on the same plant, from 8 oz. up to 16 oz. or more. This is one of the most delightful traits of the heirloom tomatoes.

The tomato in the photograph weighed 16 ounces and was grown this season by my customer and friend Barbara Kraus of Rancho Palos Verdes, CA. After our Tati's Wedding

plants were demolished by rampaging raccoons, Barb

came to my rescue and grew out some plants in her garden.

Without Barb we would not have any photographs or seeds or plants of this incredible for you! Yay, Barb!

12.5 oz Todd County Amish

©

Photograph courtesy of Damon Webber.

Todd County Amish ($6.75) 82 days.

(One of Laurel's Favorites!)

A genuine Amish family heirloom tomato.

Years ago

I had a chat with my amazing friend Lisa Von Saunder of Amishland Seeds. I asked, "Hey Lisa, what's the very best big Amish tomato? The most awesome flavored one -- the one that makes your eyes roll back in your head?"

She said, "Laurel, it's Todd County Amish, it is incredible!" Lisa's right. We went crazy for them! Huge, beautiful, luscious, deep crimson, 1 to 2 pound beefsteaks on strong potato leafed plants. Delicious, elaborate, sweet, rich, old time flavors.

Todd County Amish produces scads of fruit all season right up to frost. Unforgettable. When you bite into one of these you won't want to share it--but go ahead, it produces huge harvests. Lisa knows what she's talkin' about when it comes to things Amish.

12.5 oz Todd County Amish © Photograph courtesy of Damon Webber.

Velvet Night (